Germany to Ft Lauderdale (30th week - 12/16 - 12/22 )
12/22
We are leaving Germany :(
Lily was a super trooper traveler, and made lots of friends on the plane (including 2 girls from Amsterdam, Frederika and Olivia). It was a long travel day (20 hours) and we got into Ft Lauderdale around 10:20 pm (with a limo that picked us up at the Miami airport - thanks dad!)
12/21
Yeah, Lily finally almost slept through the night, perfect for our big shopping day. We left for a full day in Munich, and it was all rather mellow. And we went to 4 Xmas markets and ended up at the Tollwood again to meet my old best friend Katrin and her daughter Emma (who is super cute!)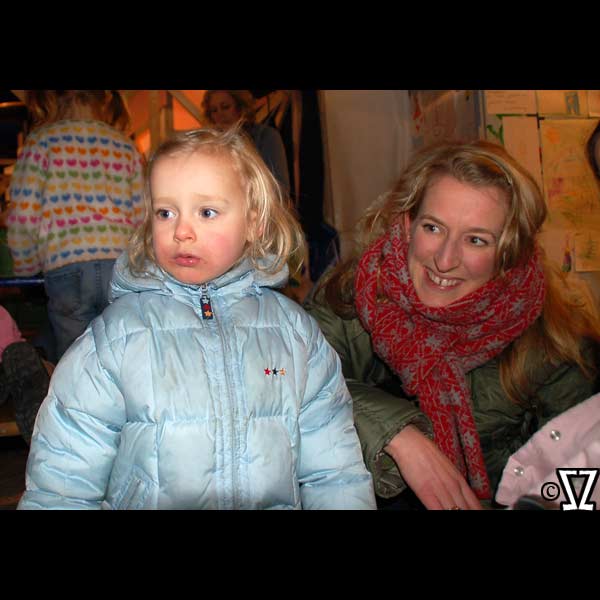 Katrin und Emma
-
For more picture go here
12/20 - Lily is 7 months today!!
of course now Lily finally seems to get the hang of the German time zone, now that we are almost about to leave - oh well. They say it takes them one day/time zone traveled, which seems about right :)
Today we had an big family afternoon:
my brother Johannes, Aimee and Sofia (5) and Cesia (3) from Ithaca,
my dad Papa, Kerstin and Tom (4) and Robin (8 months) from Starnberg,
my brother Philip, Heidi, Patrick (3) and Nadine (1 1/2) from Starnberg
my brother Wolfi, Melli and Vincent and Levin (3 1/2) from Munich
It actually went rather smooth, and it was so much fun seeing all of them in one big pile.
For more pictures go here

12/19
After yet another somewhat sleepless night (Stuart opted for the office floor again), we actually did get up at 8 AM and made it to Munich by 10:30 AM :) We went to the big children store at the Stachus and bought some fun gifts for the kids and presents for Lily. Then we went to lunch at my Oma's (Lily's Great Grandmother!) and ate the biggest dumplings ever (about the size of a grapefruit), with some pork and gravy. Afterwards we met Nane with Tilman and Kati with baby-in-belly at the
Tollwood Christmas market
, which was amazing. we just walked around in the tents and looked at all the beautiful schnickschnack (and Stuart drank 2 Gluehweins), until I got to tired to walk and we went home to hang with the Lehmanns.
Milestone: Lily had her first real drink out of the sippy cup, big girl!
New Food: Carrots (yum)
12/18
oy-oy, another rather sleepless night, this time Philipp, Heidi and Patrick got sick and they looked all rather pale.
sickies

Stuart and I and about 15 Weisswurstl went to Wolfi and Melli for breakfast. The twins got their little flashlights from us and Lily got very cute puppets and a Christmas bear from them. In the afternoon we drove to Papi's and had a nice relaxing evening with them (Kerstin and Tom also just got over the vomiting), we were a very lively group :)