Always a rockin show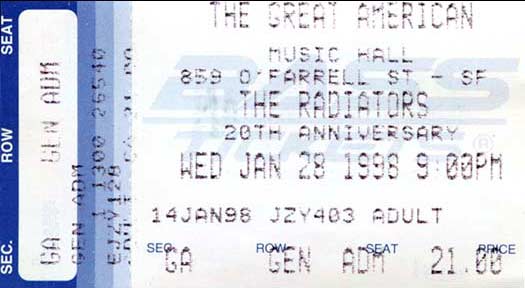 20th anniversary show
This show - in typical Maritime Hall fashion-
was WAY oversold and very uncomfortable- bummer
Might have been our last time at this venue because of this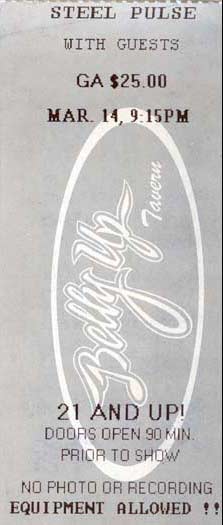 Down to my old San Diego musical haunt: the Belly Up Tavern-
with Doug & Lauren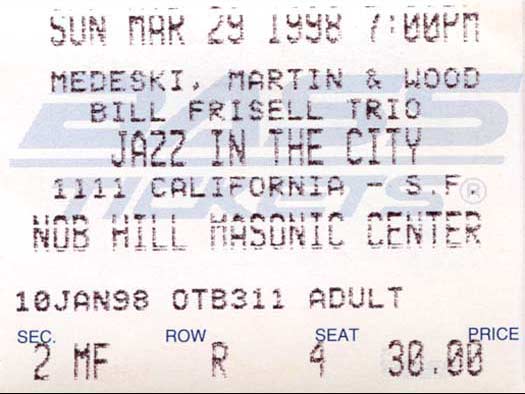 MMW got spacey at the Masonic- nice
We walked there from our then Clay St abode
Way into these guys then- had to funk it up two nights ina row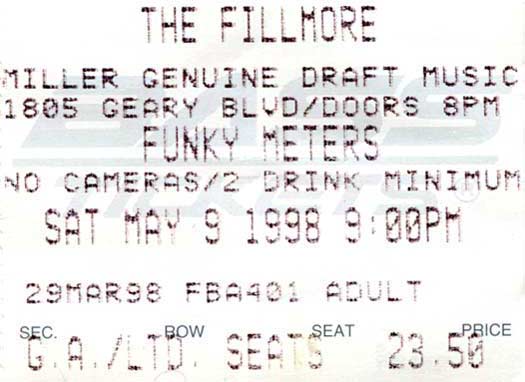 'Nuff said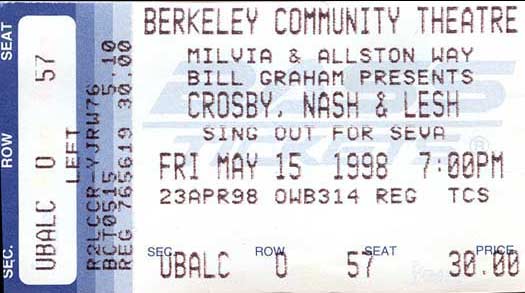 David Crosby, Graham Nash & Phil Lesh, Bob Weir & Rob Wasserman, Jackson Browne, Odetta, Dan Bern, Iris DeMent, Ramblin' Jack Elliott, Charlie Musselwhite, John Trudell, Ram Dass, Wavy Gravy
Good combo
Prodigy, Green Day, The Crystal Method, The Cherry Poppin' Daddies,
Blink 182, Propellerheads, Big Bad Voodoo Daddy
Never miss a chance to see these guys- first set acoustic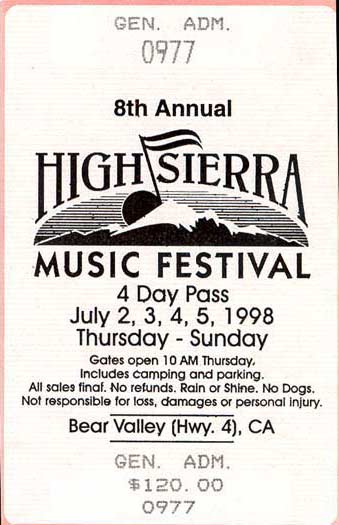 Our second year at this awesome 4 day music festival
Late Night psychedelic fun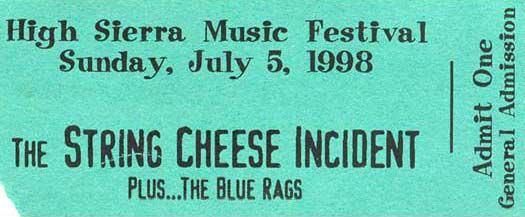 Our first time seeing these guys..after swimiing in the river with them earlier that day
What an awesome late night show this was- we were hooked (if only temporarily)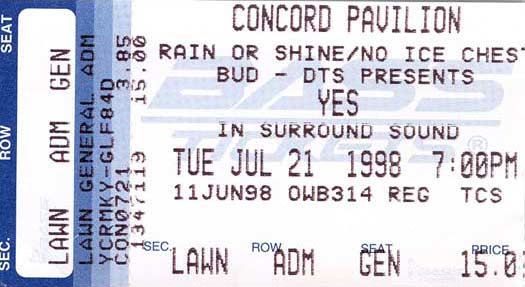 $15 for Classic YES- sure why not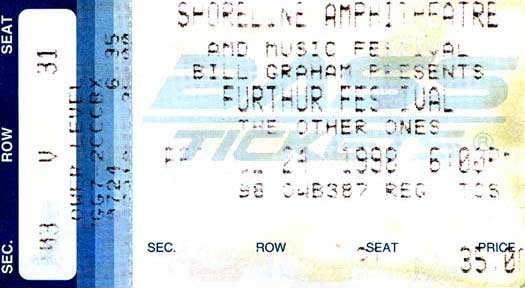 The first Further tour with the regrouped Dead members-
the magic was indeed back -even sans Jerry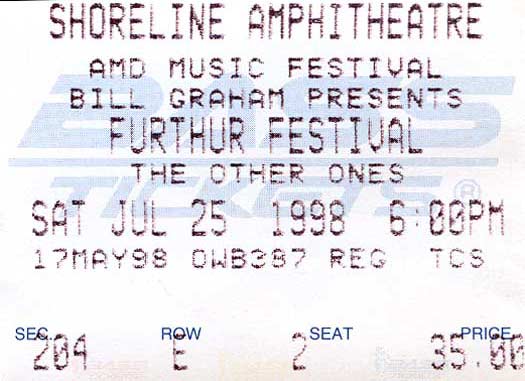 So I of course had to go the second day..and was glad I did
Butzi's first "Dead" show experience
2 great bands for $20- sure why not- Chrissie still rocks out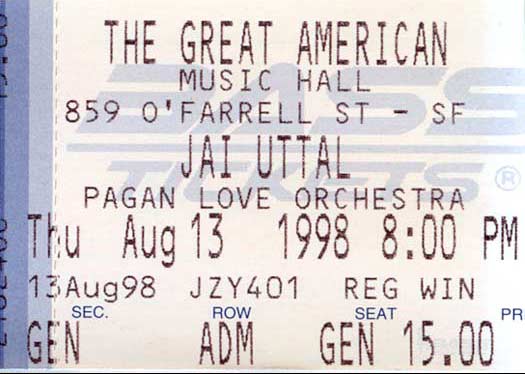 Brian reserved us seats in the booth for this show and
I spent half the time in the bathroom :(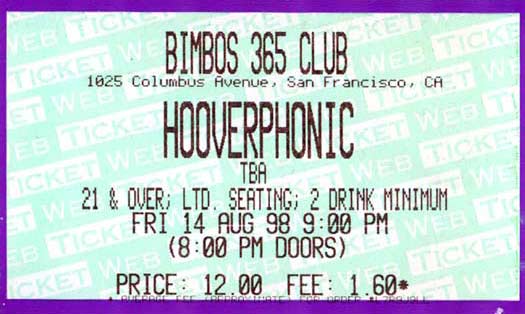 Dreamy ambient pop fun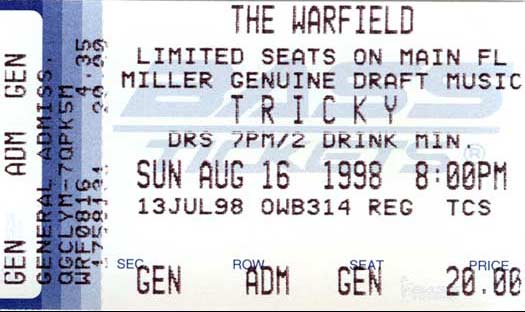 We sat just a few rows away from Hope Sandoval (Mazzy Star)
at this unremarkable show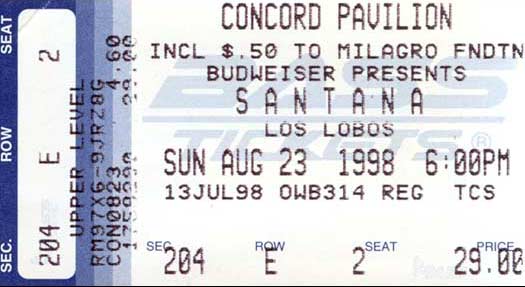 SUPER fun time with a big gang dancing up a storm
Our second time..this time with 12 others in a sort of group camp
One of our favorite big beat electronic duos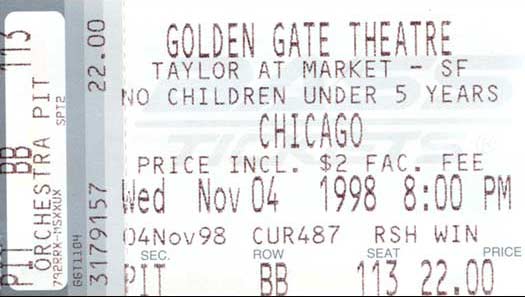 Do musicals count as "concerts". Either way this was superb- esp. in the pit!