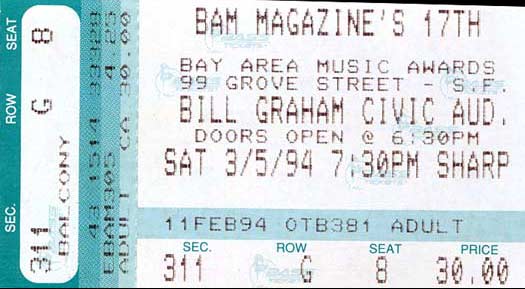 One more time without backstage passes - and not worth it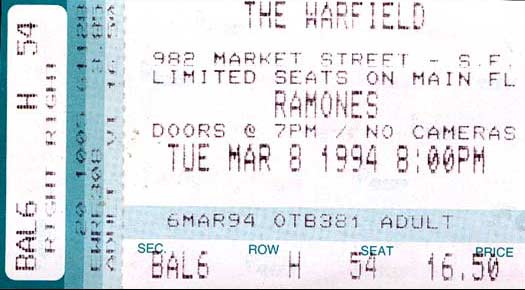 My first & last time seeing this legendary band
Ex-Pixies bassist Kim Deal's alternative band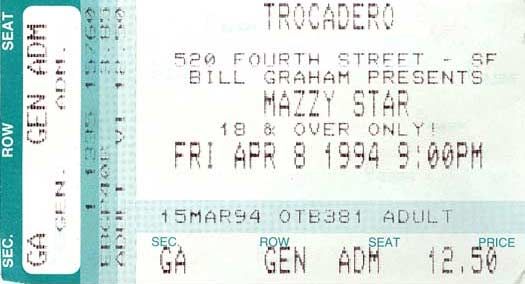 A siren of dark haunting songs- unique & mesmerizing
and now for something completely different
My first and only time (unfortunately) seeing one of my all-time faves

The reopening of the Fillmore after earthquake retrofitting.
Definitely THE hardest ticket to get -
I was first in line and the only one to get tickets -instant sell-out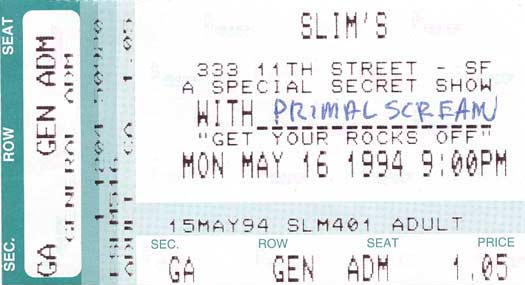 Surprise show for $1.05- and a dance fest indeed- super fun!
one more time
This girl I was dating briefly convinced me to go see them...
and I was unimpressed. The Dead was FAR superior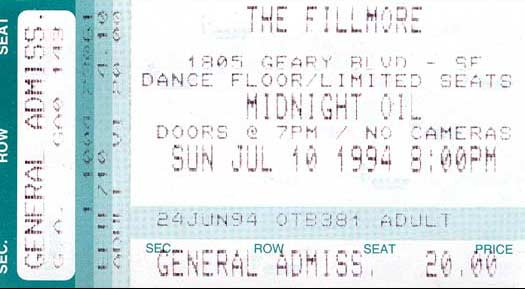 To the Central Valley heat we go for Mickey Hart and others
How many times can one see a legend?? Never enough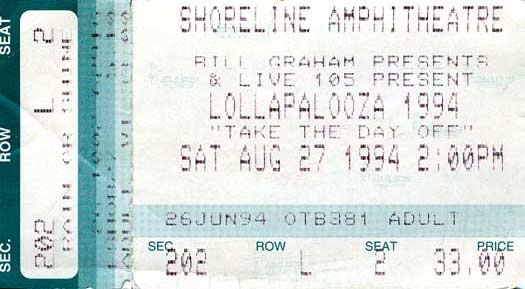 Smashing Pumpkins head-lined- which was the reason I went
With Eve..her choice...whatever
Start Me Up for $50- sure why not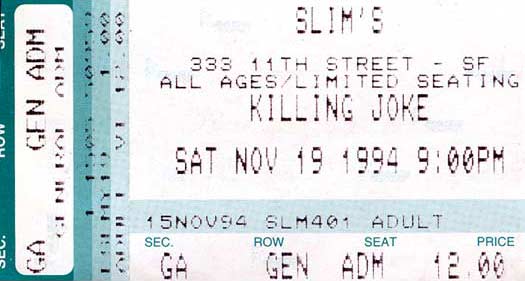 Not even a one-hit-wonder- not sure why I ever saw them
My first and only time in a skybox - courtesy of Maria's law firm- sweet!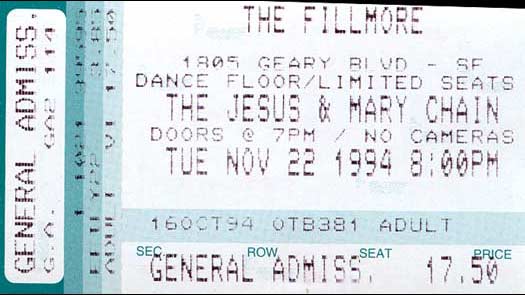 Liked this band's album with Mazzy Star co-starring
it was LOUD- and we got to see up Courtney Love's skirt (nasty!) from the pit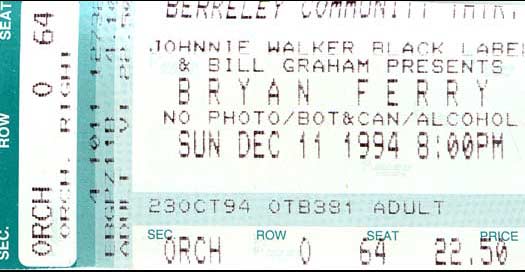 Great come-back album from Roxie Music singer