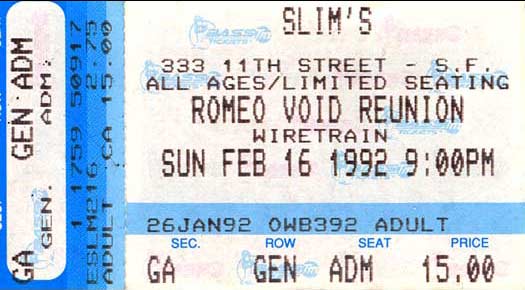 "I might like you better if we slept together -
never saw them "in the day", so might as well on the reunion tour
A flash-in-the-pan Industrial rock band (Michelle!)
With my freind Dave we got backstage passes for this super fun party
Local band at local hole-in-the-wall
Always a romp- Tromp Le Monde tour
At the height of the Seinfeld craze, we went to see his stand-up routine,
but most of the jokes we had already heard on the show- disappointing
Fun reggae in the sun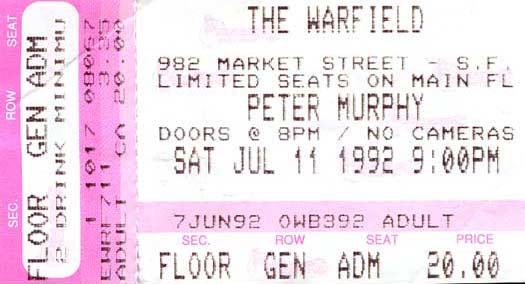 Great show- he covered Led Zeppelin's "Rock & Roll" for an encore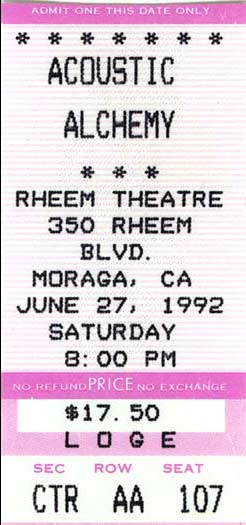 A show that for some reason I have no recollection of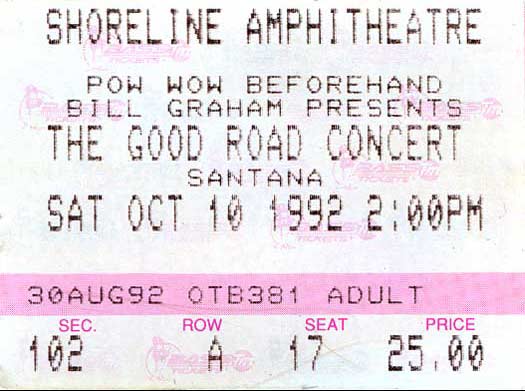 Very spiritual show with Carlos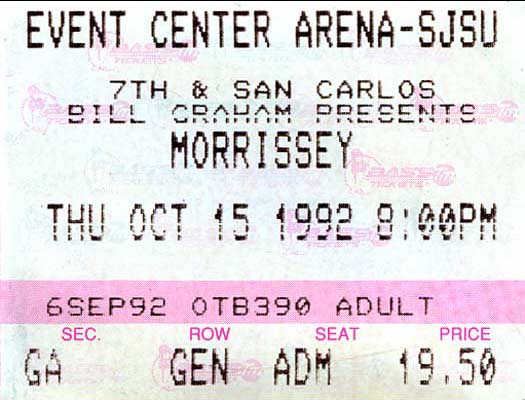 All the way to San Joser for him...or as a favor to Michelle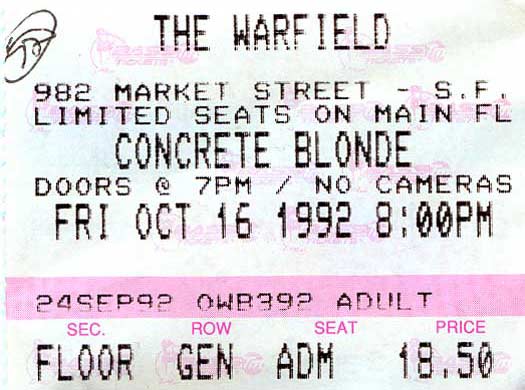 Walking in London tour- great show
One-hit-wonder, but great bass lines and fun (except for the LSD masquerading as E)
ah...those party days...
What can I say- these guys are phenomenal in concert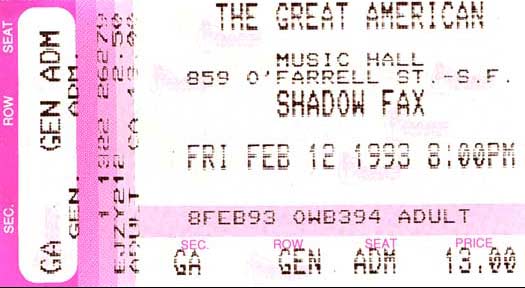 Great to see these amazing musicians in this venue
Won't miss a show by her ever
Great show- right up front
One more time to this awards show, but no backstage (lame!)
Glad I got to see them at least once
Live 105 show for $5.01- One-hit-wonder (Dizz-Knee-Land),
but great show and album
Possibly my favorite musical of all time (my 4th time seeing it live)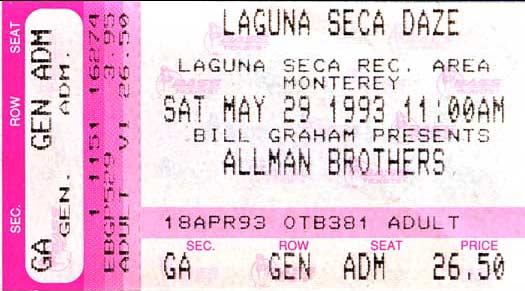 Lot'o'fun at this multi-band fest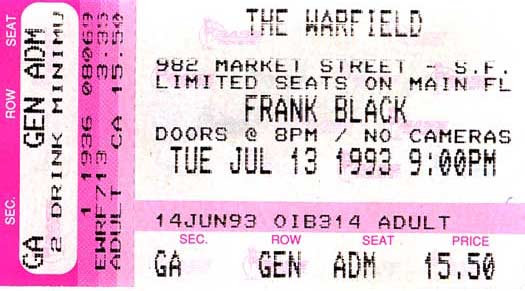 Pixies front man in support of his truly great first solo effort
Amazing performer on the Secret World tour- I think my first time seeing him live
British Bands-of-the moment fun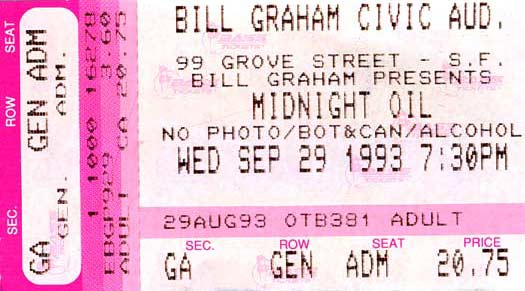 Love these guys live- great album (Earth & Sun & Moon)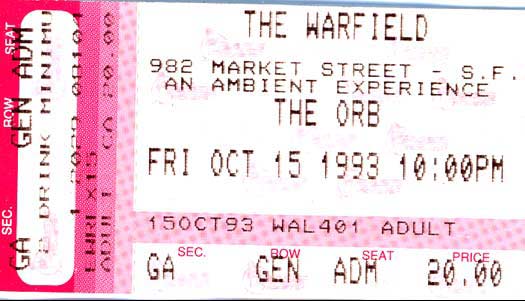 A trip to the 12th dimension indeed- wow!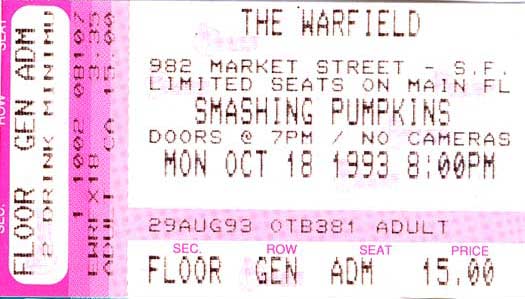 Powerful anthemic show - Billy Corgan rocks!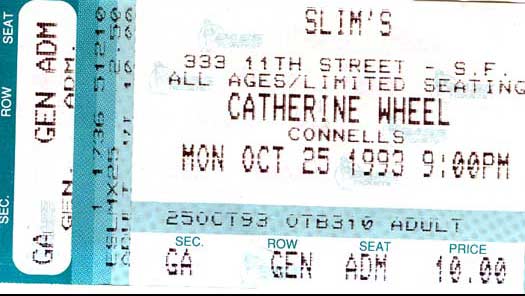 Melodic guitar noise band o' the moment
Always a treat to see this all-acoustic show with Smashing Pumpkins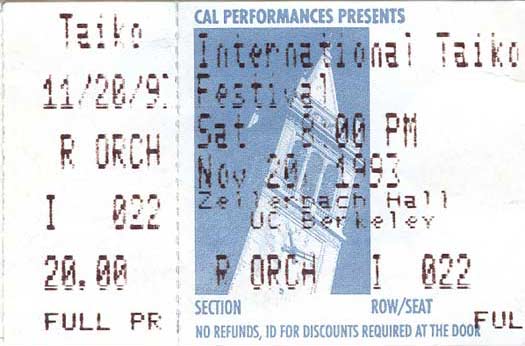 Something different- powerful full body slam Japanese drumming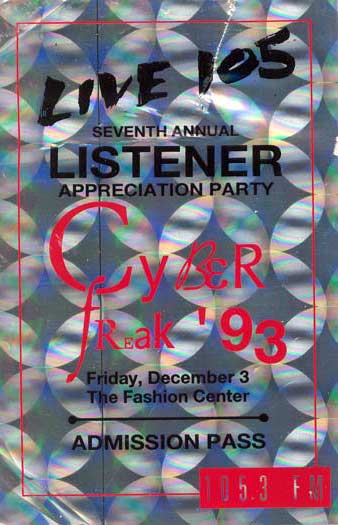 A tough ticket to get & a fun scene and party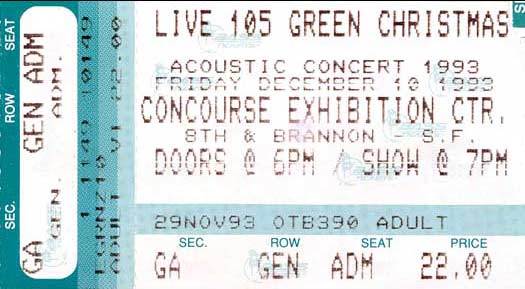 We were so into Live 105's music in thsi era