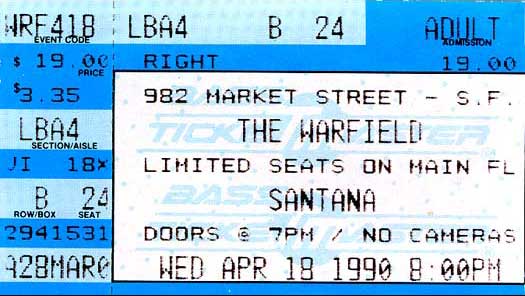 Nice seeing him in a "smaller" venue
One of the few "seated" shows I have seen there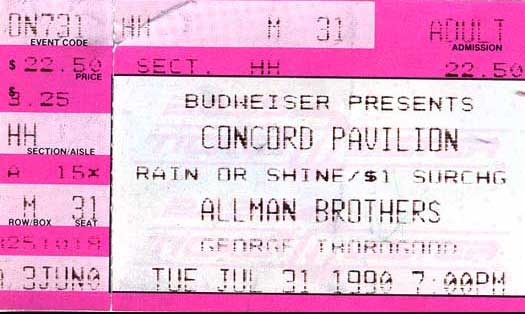 Once again...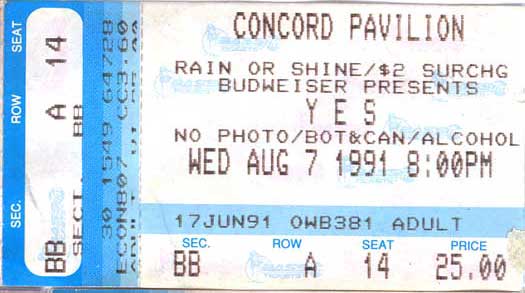 A long-time fave as well, although this was
not as good as when I saw them in the coliseum next year
Behind the stage turned out to be amazing, since we danced ourselves into a frenzy just a few feet away from actually being on the stage- and there was no backdrop , so our view was spectacular- I think I danced harder at this show than any other- fun, fun, fun
Not too impressed with him
Great show for the Ghost & a Dog tour (sadly their last)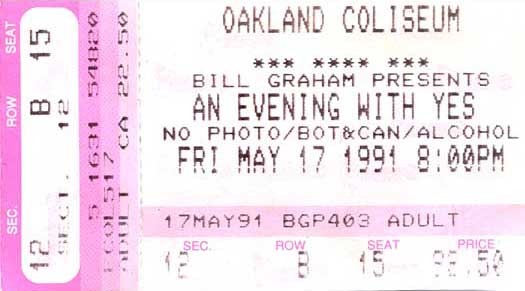 Second row!!!- and some psychedelics made for a memorable evening indeed
Always a fun time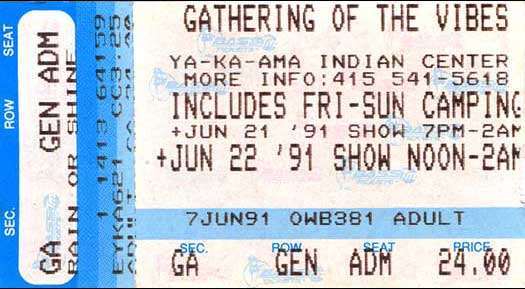 The ominous 2 day show where Michelle Salas & I bonded,
although I didn't see much of the music :)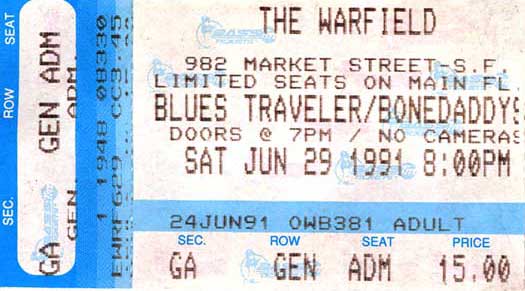 My first and only time seeing these guys - John Popper is amazing!
Yet again...a satifying session with the master
every year...never disappointing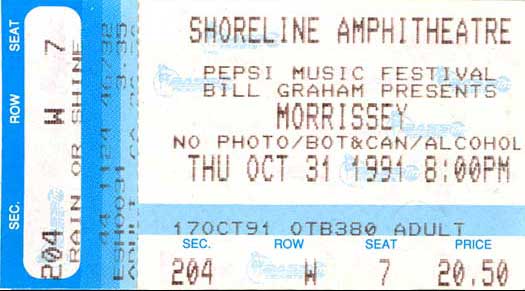 The beginning of my "alternative/goth" phase, courtesy of Michelle's influence coupled with my boredom of the Dead and related classic rock . She got me to actually like some of his music, although I still think he's a bit whiny for me
This show - when this group was a nobody just before their big break- remains in the hall of fame for one of the best shows ever-
at the 200 person I-Beam (which no longer edists) no less. Full mosh pit action here!
And I thank Michelle for opening my eyes to their music
Another Michelle favorite who I grew to love- where I met Dina & Emily in the pit