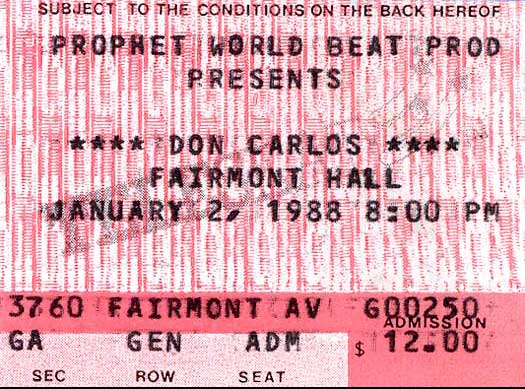 A little reggae mon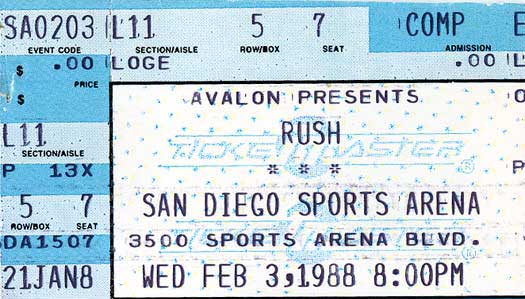 Rush for free - awesome!!!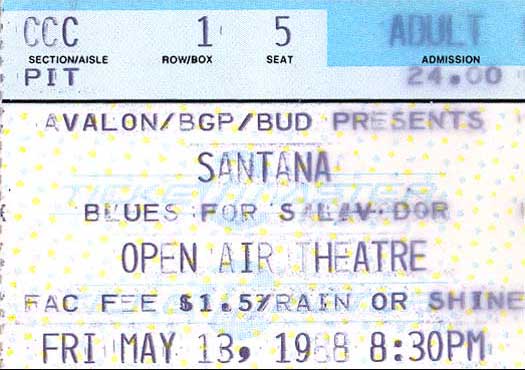 Possibly my first time seeing Santana- great venue- only 4000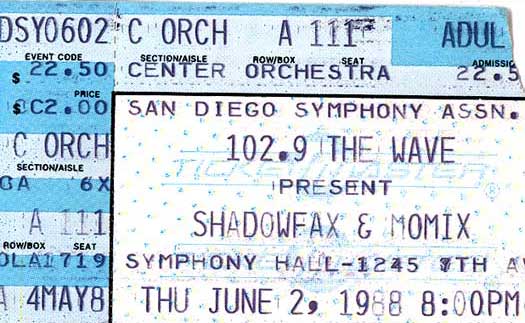 This was a trippy show with New Agers Shadowfax
perfroming with the other-worldy dance troupe MOMIX
A high school and then some favorite- Ian Anderson rocks!
Symphony on the Bay- with a picnic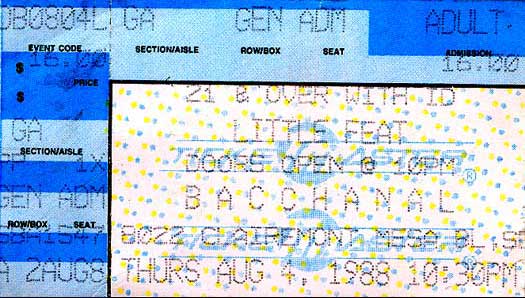 Jammin' show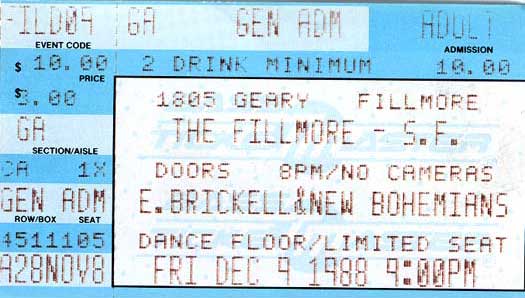 I was deginitely enamored with Edie-
this was my first Bay Area non-Grateful Dead show
Henry did "Dark Star" for 30 minutes at this show- awesome
Always saw these guys when they came through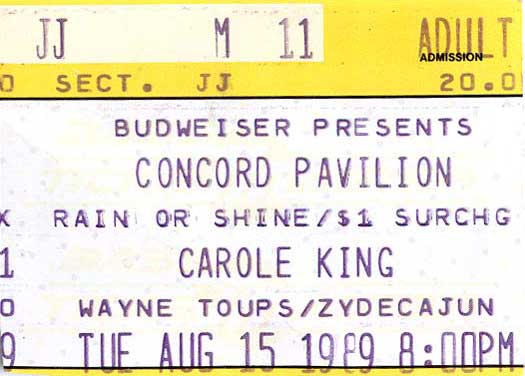 Her "Tapestry" album remains a favorite of mine for all-time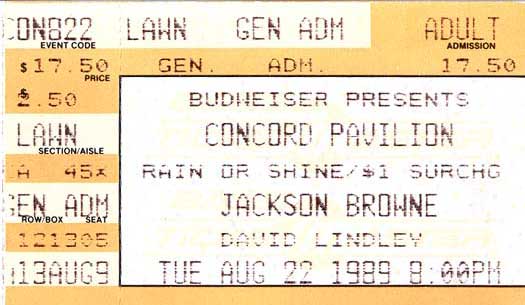 Another long-time fave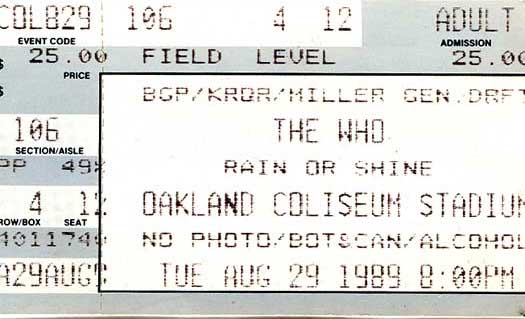 I think this was the first (and last) time seeing them
I got to see Bob Weir (from the Grateful Dead)
stuffing his face at the buffet table at this super low-key gig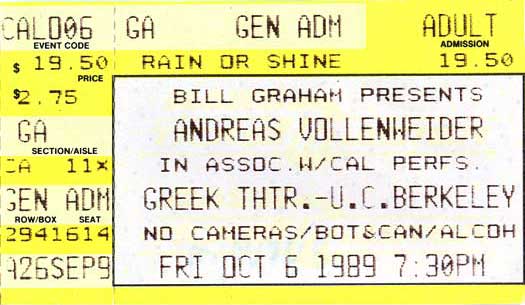 The King of the New Age Harp (with Eve)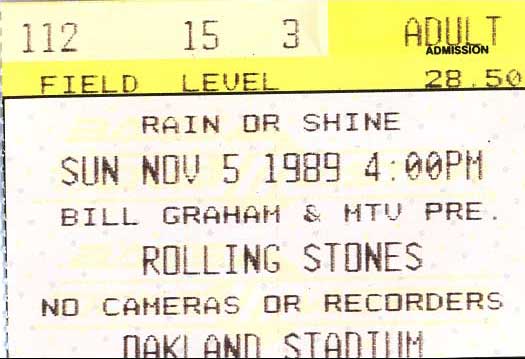 The first and last time seeing this legend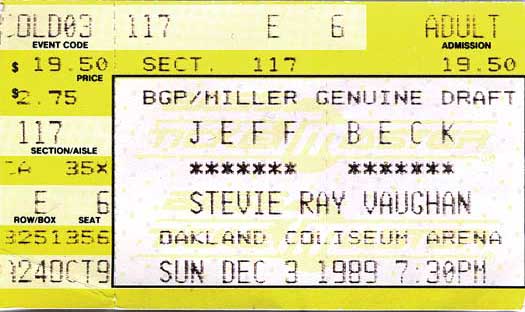 I feel blessed to have seen this show-
Stevie blew Jeff off the stage even though he was the "opening act"