The first tour after UB-40 split up and reformed as General Public
No, I was never a fan of Kenny, but got to see many
shows for free during my brief stint working as a
music researcher at KGB-FM radio in San Diego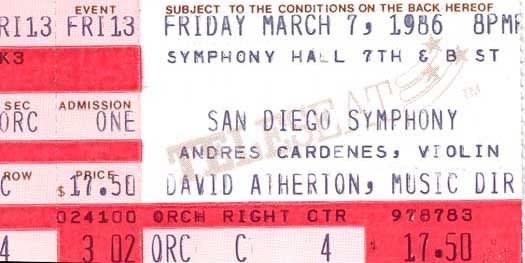 One of the most amazing bass players EVER
An unusual solo show with dancing, singing, & comedy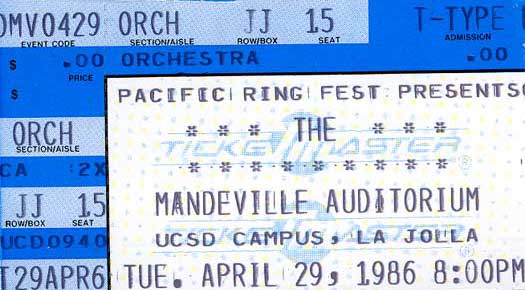 One of a series of unusual avant-garde shows
for the UCSD Pacific Rim Festival- some free like this one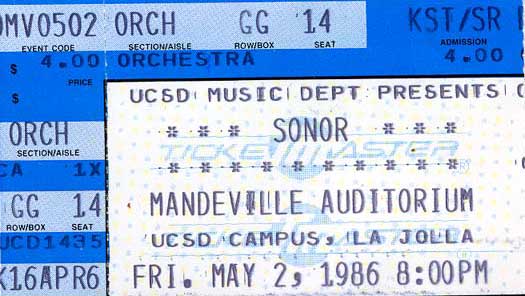 Another Pacific Rim Festival Show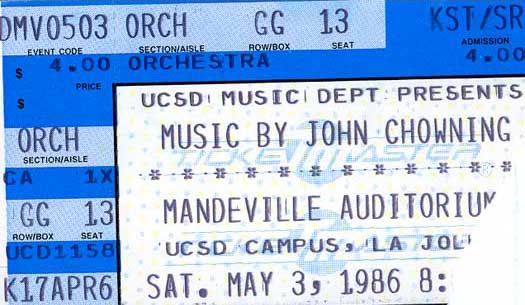 Considering the cheap cost ($4.00)
how could I not go to another Pacific Rim Festival Show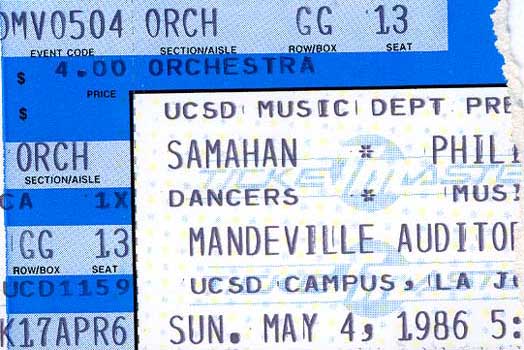 Another Pacific Rim Festival Show
The last of the Pacific Rimm Festival Shows
What a trippy show this was- with two of the largest disco balls moving in unison to the ambient -dreamy music
creating an other-wordly effect. Great LA venue too!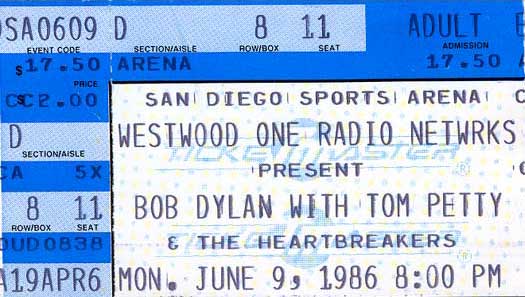 Epic show- amazing double bill
Free symphony show- but I'm not sure why they were thanking San Diego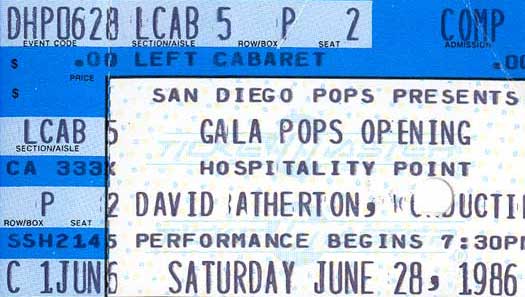 This was great as it was outdoors under the stars next to a lagoon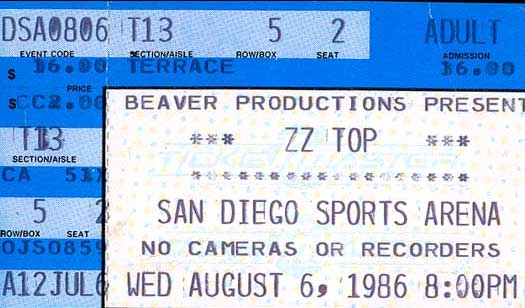 Rockin' show! Sharp-dressed man tour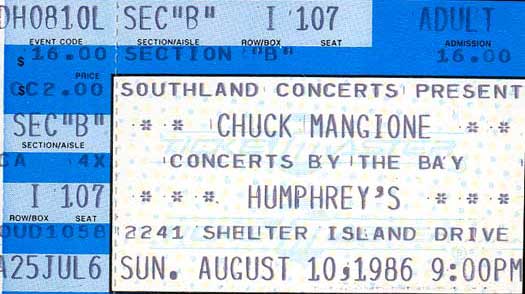 I'd been a longtime fan of Chuck
and this San Diego venue was just great- bayside and intimate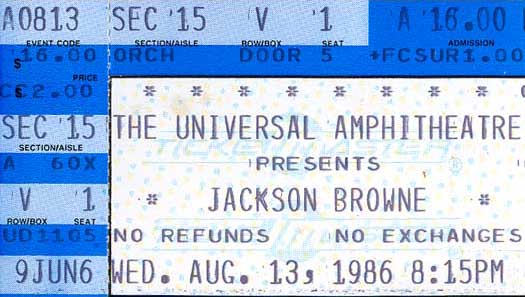 Back up to LA for another awesome show- Lives in the Balance tour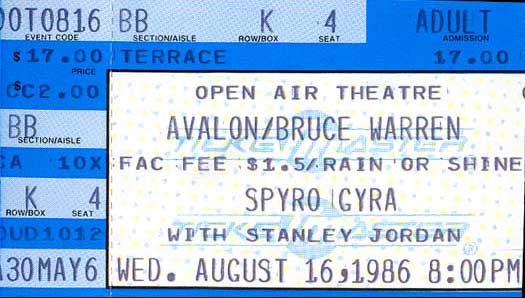 These guys were the kings of new age jazz at that time- very talented
Definitely worth a trip to Long Beach for this all-star line up including show all of The Eagles except Glenn Frey, (who was sick)
plus Stevie Nicks, Neil Young, and Mick Fleetwood, & Joni Mitchell
Not into them at all, but again it was a chance
to get buzzed and see a show for free compliments of KGB-FM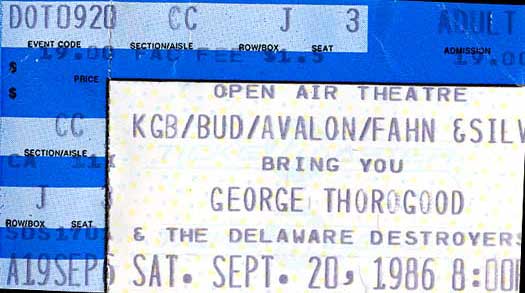 Bad to the Bone Tour- very fun
Back down to Humphrey's for some classic reggae
Floaty New Age harp music from the master himself.
Awesome outdoor venue at SD State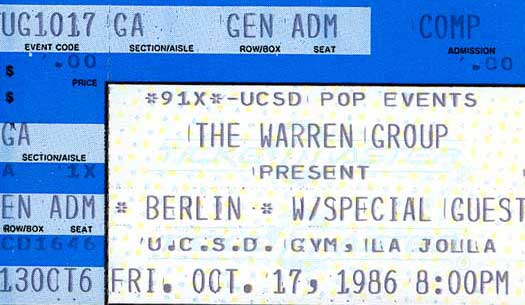 Riding on the Metro tour at the UCSD Gym- very danceable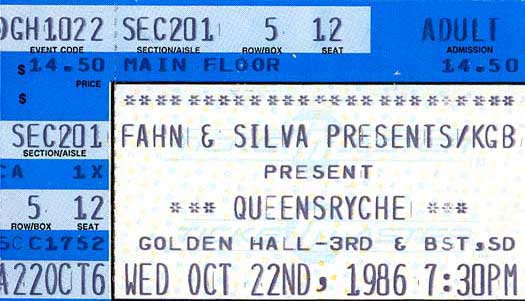 Again, not into this type of metal music at all, but hey it's free and there was this super hot radio station intern who wanted to go too :)
Great show in spite of the hole-in-the-wall venue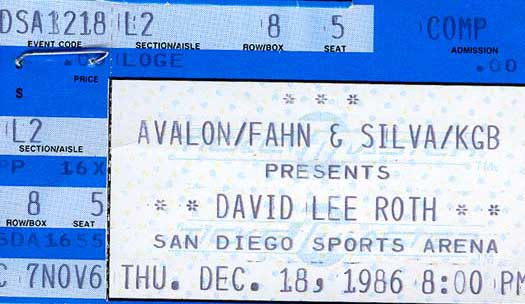 Loved Van Halen- never got to see them (not sure why),
so I settled for second best..and besides...it was free!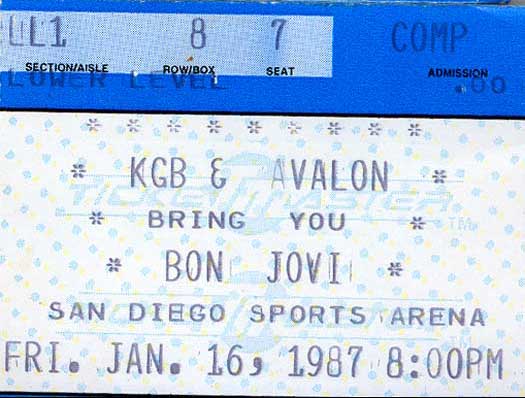 Another free show courtesy of KGB-FM
and another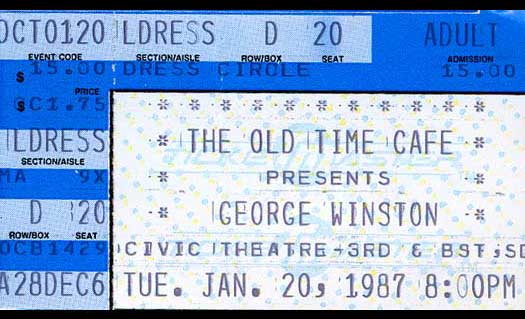 I think I fell asleep at this super mellow show with Doug & Lauren
More floaty jazz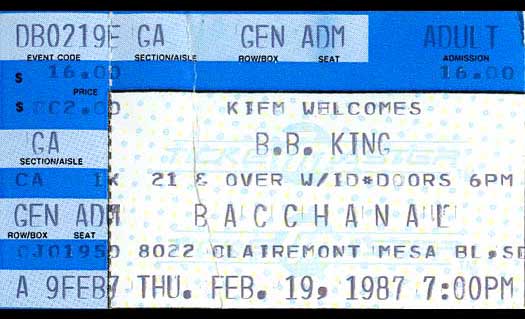 This was a great show (from what I recall)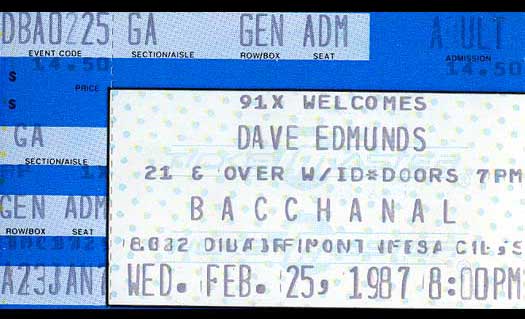 I;m sure I was inebriated at this free show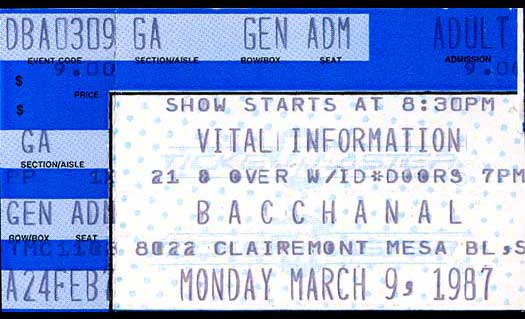 These guys were incredible musicians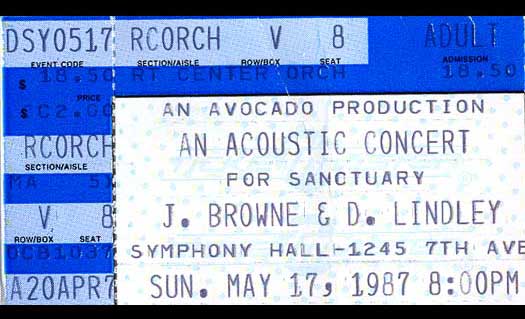 An "avocado production" - funny
Rock on- I loved these guys back in the day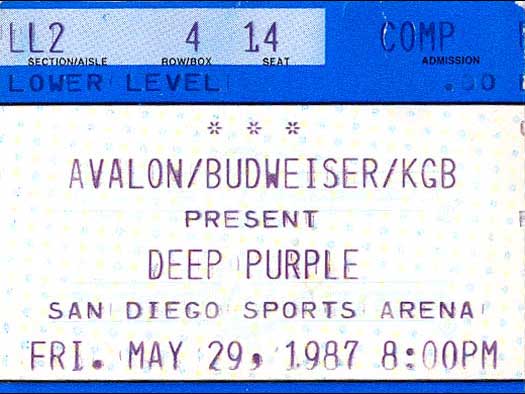 Psyched to see this awesome rockin' show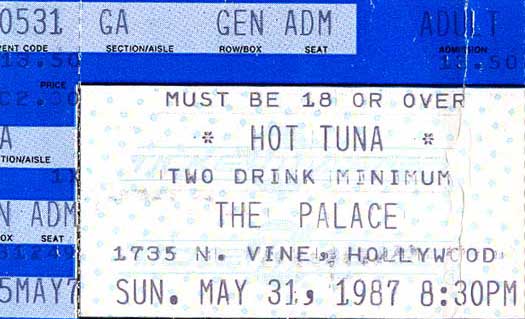 Treked all the way up to Hollyweird so this- not worth it (I was never a big fan)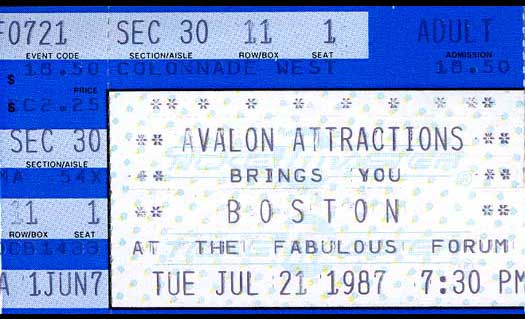 More than a Feeling for sure- great show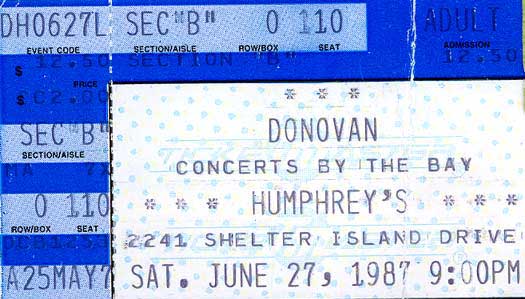 They call it mellow yellow for a reason...snoozer!
The height of my Suzanne Vega obsession