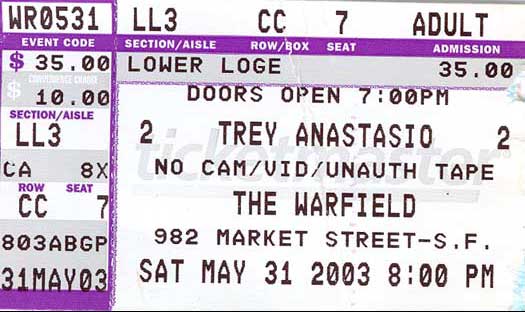 Trey and the huge horn section made for a super fun time
Butzi's first and my second time seeing this master performer.
My first $100 face value concert ticket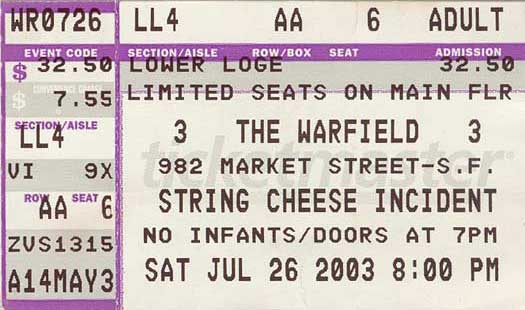 Not sure why we went again, but I think we had fun.
Lower loge is always a treat (thanks Karin!)
Such good Jazz Fest memories of these talented guys
2 1/2 years since seeing them after our trip to the 12th dimension
Fun, but been there done that too many times.
Wow- only 5 real shows in 2003- times have sure changed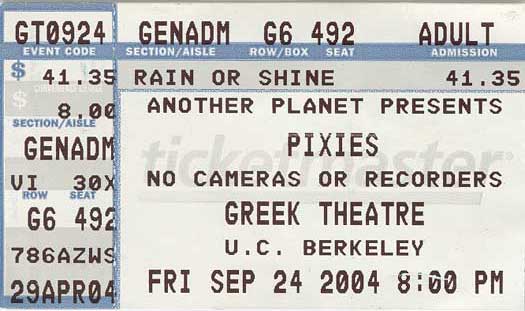 The long anticipated reunion did not disappoint

She's such an intense petite bundle of raw female power and sensuality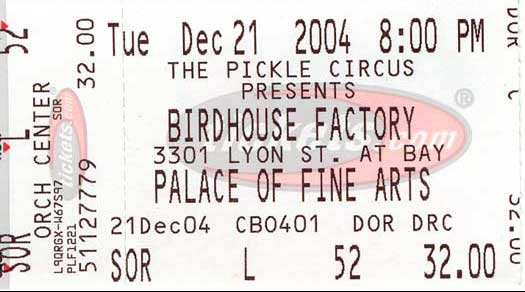 Brian S was doing the lights at this change-of-pace show
Wow- only 2 real shows in 2004!

None so far....but we have tickets for 2 big shows later this year.